Patty Kingston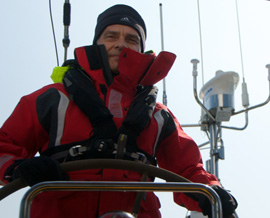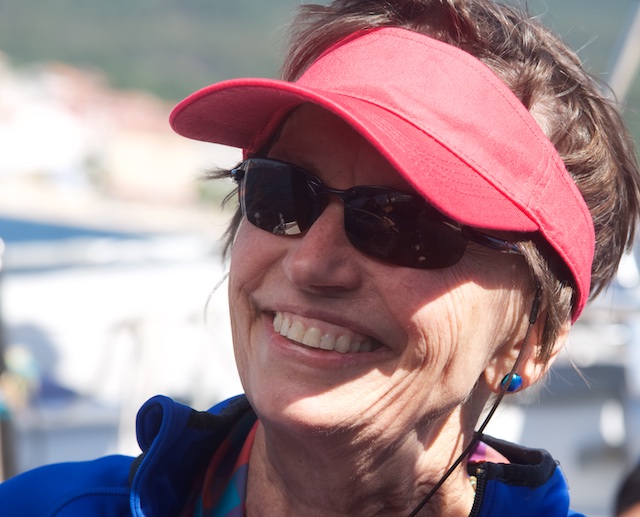 Leon,
It was such a pleasure to come aboard the Regina Laska again.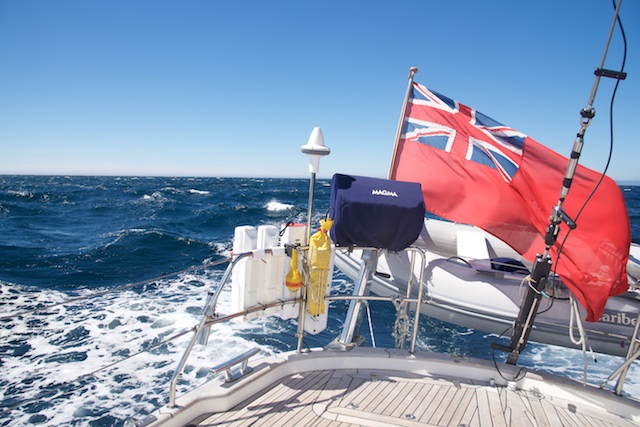 These Hallberg-Rassy sailboats are so solid and dependable, they inspire a timid sailor like me with much confidence after sailing other, more light fiberglass boats. The furling mainsail, electric winches and windlass, bow thruster and impressive navigation chart plotters make boat handling much easier for me.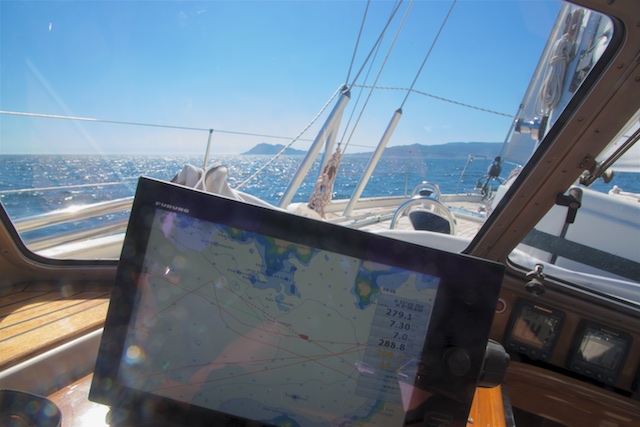 Thanks for all your patient and calm instruction; you have such great techniques for docking and casting off. And you explain your ideas so well that they seem intuitive. As we both know, sailing is NOT intuitive for me, but you make it seem so easy.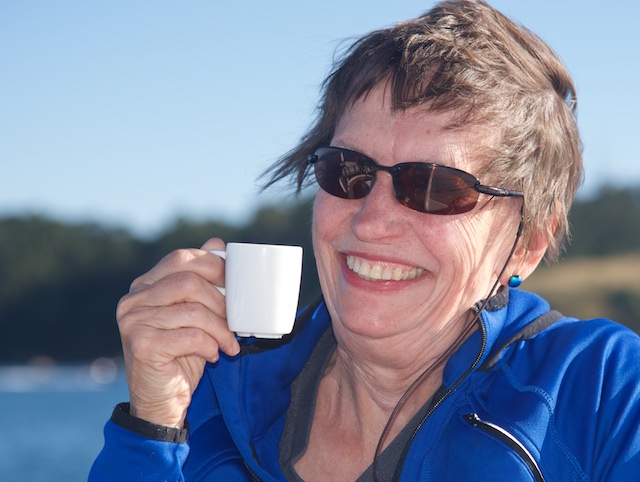 Secondly, the choice of the Rias Baixis in Galicia, Spain was inspired. What a beautiful cruising grounds, with pine trees and sheltered harbors and gorgeous sand beaches. We were surprised to find it so empty of other boats and crowds of tourists.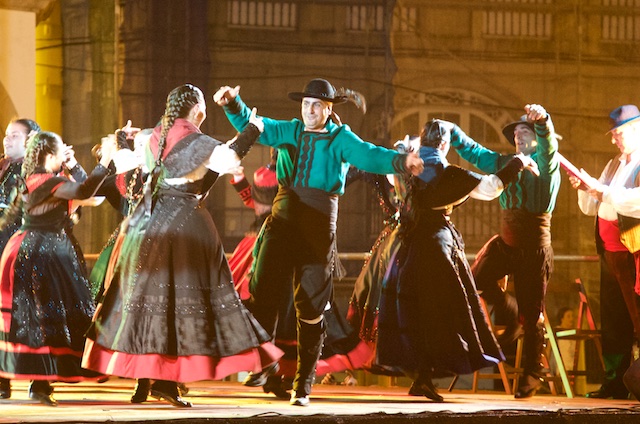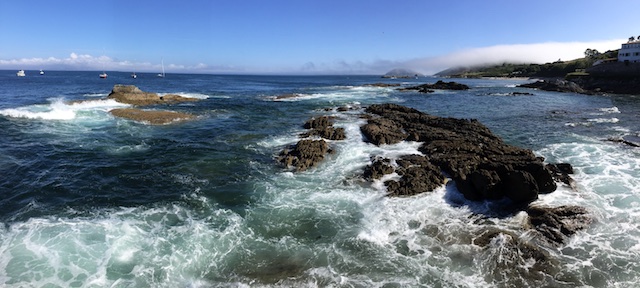 Great winds, great temperatures—I didn't have to pull out my Smartwool underwear even once! A nice change after the North Sea.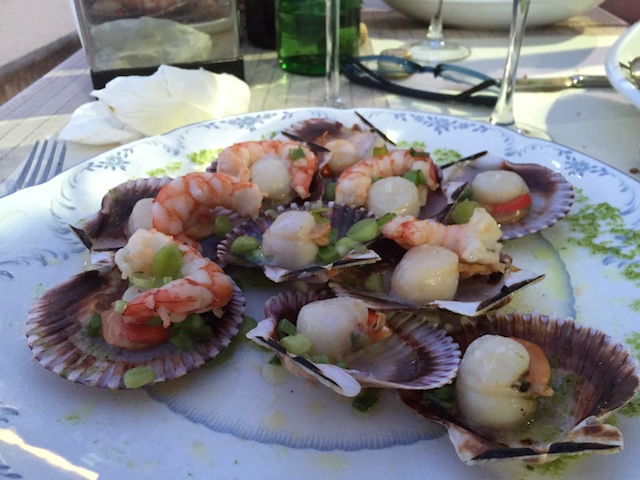 And, the seafood at the restaurants was perfect, especially when accompanied by the chilled Alberino wine—lots of Alberino wine.
Visiting Santiago de Compostela was a bonus; a wonderful Medieval walled city and inspiring cathedral.
Third, your matchmaking talents worked again. Per and Daga were great cruising companions; they laughed at our jokes-what could be better?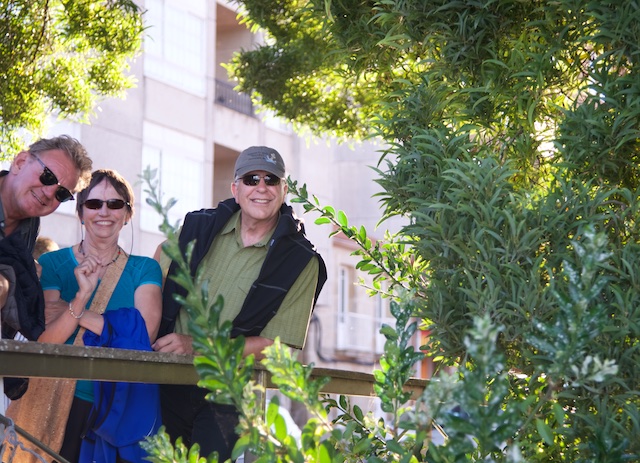 Everyone pitched in with boat handling and dishes and they were enthusiastic sailors.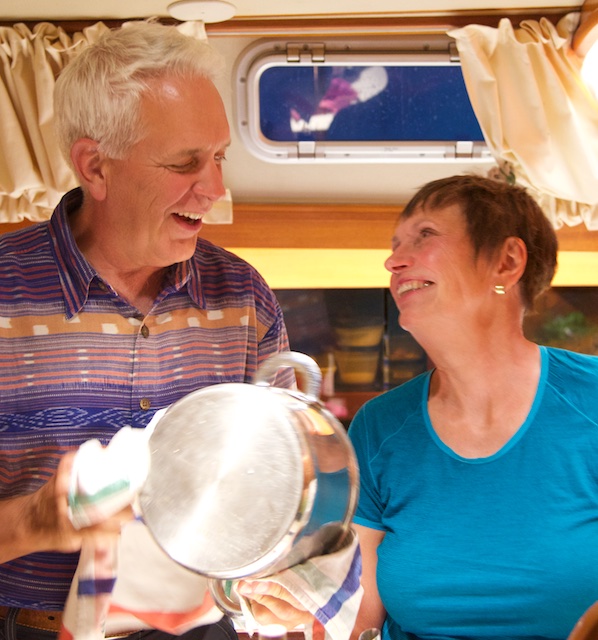 Thank you for allowing all of us so much input into our routes and dining choices. That made the trip so personal.
Finally, we appreciate the chance to sail with you on your beautiful yacht. You keep Regina Laska in perfect shape, and you are so careful with safety—both in your instructions and with your latest technology gear.
We hope you continue with this business—or is it pleasure? —for a long time, and we look forward to sailing with you again as soon as we can.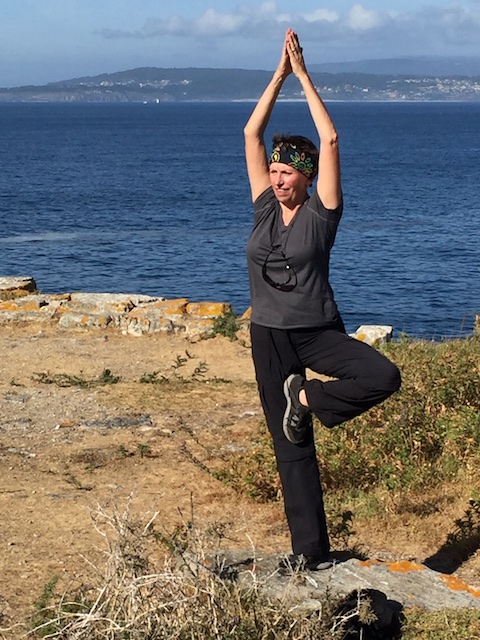 Patty Kingston, USA, sailing in Galicia/Spain on  Leg 9-2016 from and to Portosin.