Ralf Gude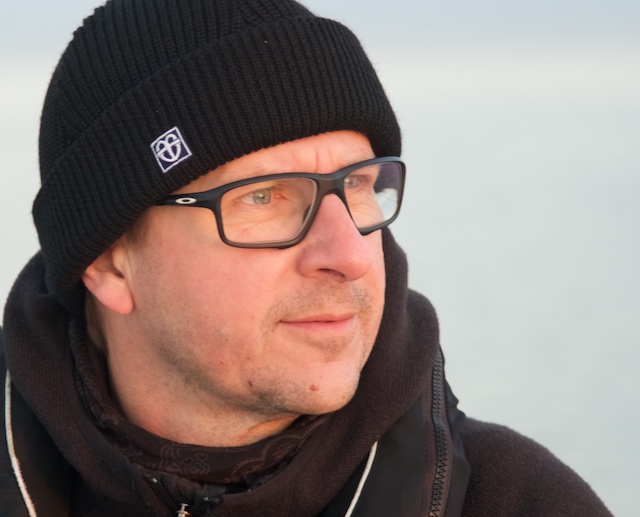 I already knew Esther, Carol and Matthias from the Yachtmaster Theory Course and the STCW Medical Training Course in Malta. So, I was very much looking forward to seeing them again when rejoining onboard Regina Laska in Cuxhaven for our trip to Lymington in The Solent, UK.
As I had already experienced in Malta, Leon was once again totally in his element when sharing his great joy for sail cruising and his extreme knowledge and seamanship. This time possibly even more, since we were now onboard his HR46 Regina Laska with hands-on practical sail training.
Simply speaking, Leon brings the beauty of cruising closer to the rest of us!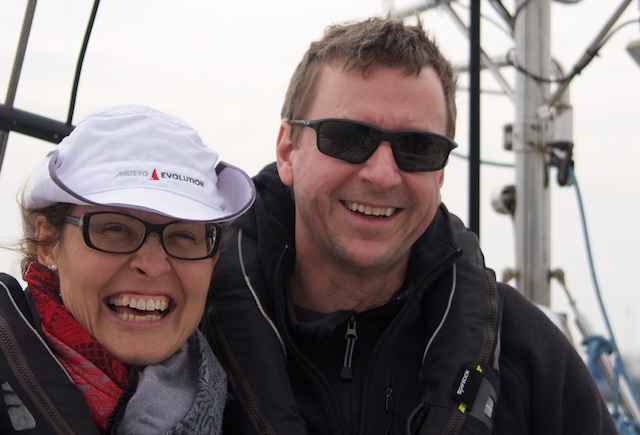 I was especially impressed by Leon's calmness and the deep trust he showed in us when handing over the responsibility to sail his beautiful yacht. Here, I learnt a lot, since one grows so much more with tasks and responsibilities beyond the usual.
Certainly, this had not been possible in a larger group and/or with an anxious instructor.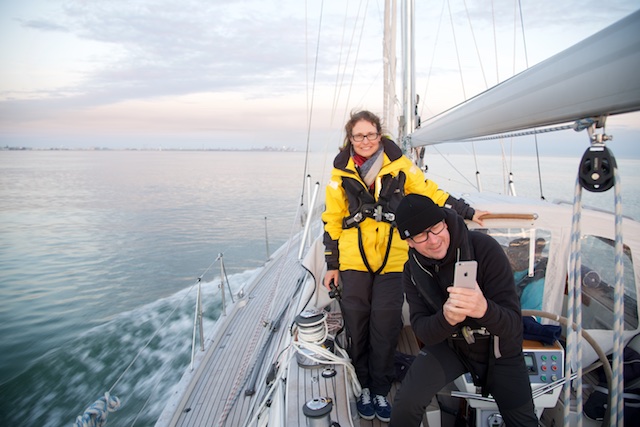 Regarding Leon's legendary hospitality, loads has already been said by other guests. Rightly so! Nevertheless, I cannot refrain from mentioning it myself as well, since it is so overwhelming. Whether it was during one of the great dinners onboard or the small snack now and then or the hot tea or coffee during the watches…. Leon was constantly looking after our well-being!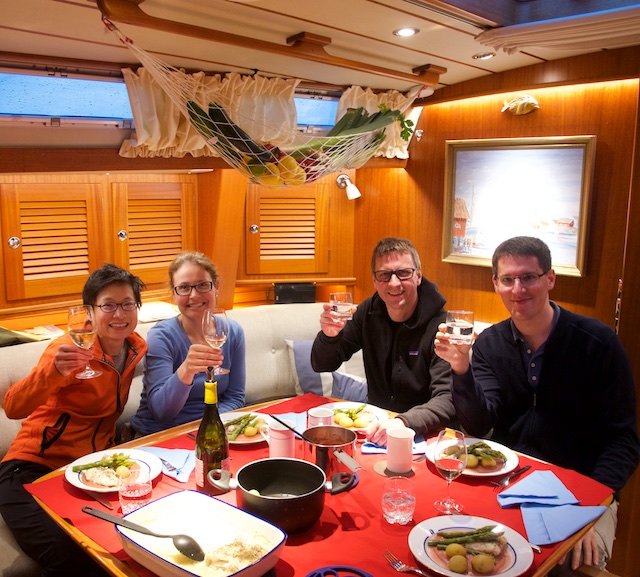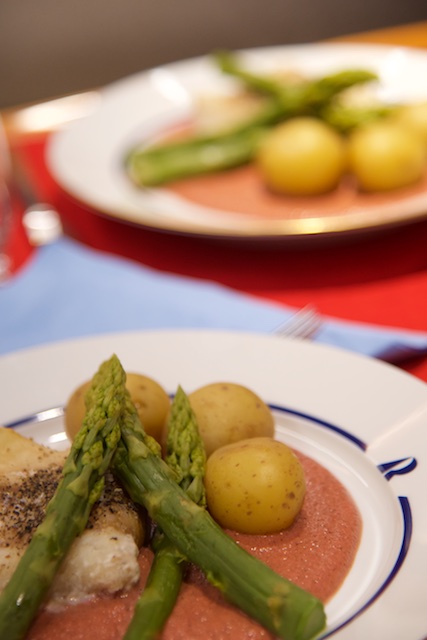 Having said that, Regina Laska should obviously not be mistaken by a cruise ship! Sailing on Regina Laska felt more like sailing together with very good friends, who all had ample time to practice seamanship and sailing skills together.
Talking of good friends: Leon has a really good feel for a good group, which was again proven on our leg. Already during the theory courses in Malta, I had really liked the informal, yet highly interesting and informative discussions and exchange of experience between the participants.
You see, normally, I do not meet so many like-minded persons, but this was an exception! The exceptional experience is therefore also thanks to meeting all these interesting people!
Without any effort, my learning quickly surpassed the standard Yachtmaster-stuff you normally would learn on a similar RYA course. But here, with all these great people, the subjects and themes are spanning over a much wider range of topics – all equally important for good seamanship and for someone who wishes to take cruising to a new level…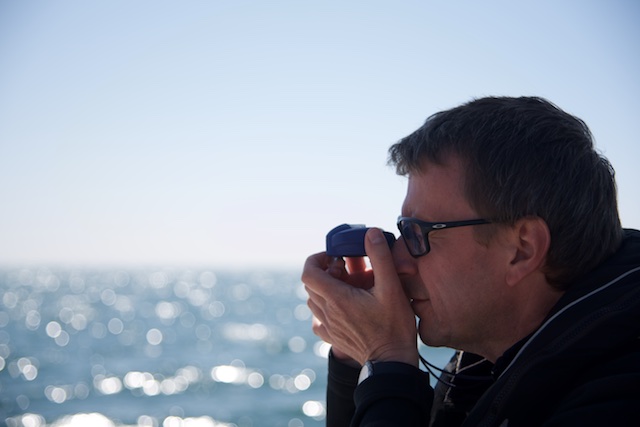 I must say, I now feel very well prepared for my Yachtmaster Exam due next year.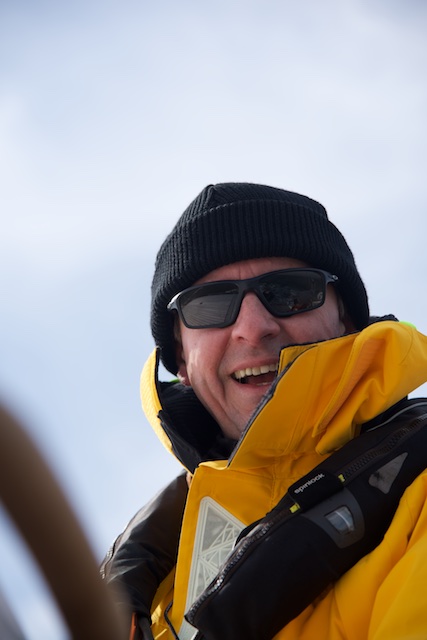 Ralf Gude, Germany, having a new Bestevaer on order, participating at the Yachtmaster Theory Course in Malta, Medical Course in Malta and sailing Yachtmaster Prep Course Leg 2-2018 from Cuxhaven/Germany to Lymington/UK.