Regina Laska used for marketing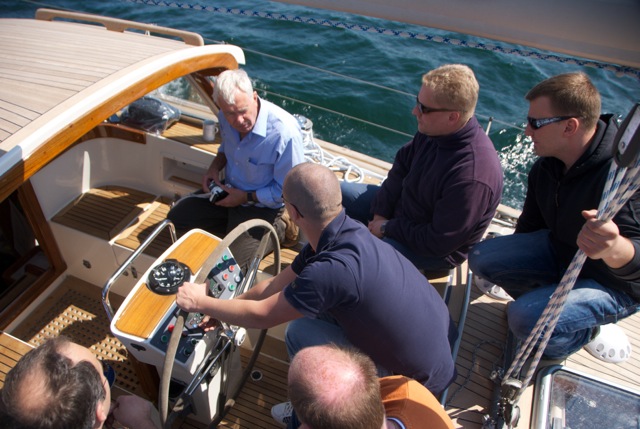 Photos, Videos and more
Companies wish their products to be received by the message of an evergreen. This can easily be seen when observing the advertising for top brands within fashion, for instance, where very often classic yachts and New England style atmosphere is used to promote their clothes. This gives this extra flair and touch of timeless elegancy.
In other words, Regina Laska is perfect for taking photos, videos and being used as a classroom for education and training or just for a short sun-downer cruise for top customers.
Here are some samples of how Regina Laska is being used in co-operation with top brand companies.
Furuno
Furuno used Regina Laska for their inhouse autopilot training session and invited their top engineers from Bodensee in the South of Germany to Gothenburg, Sweden, in the North to gather and discuss autopilot programming and behavior onboard.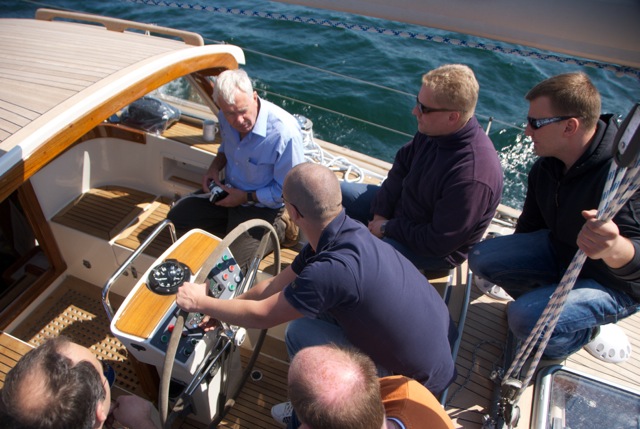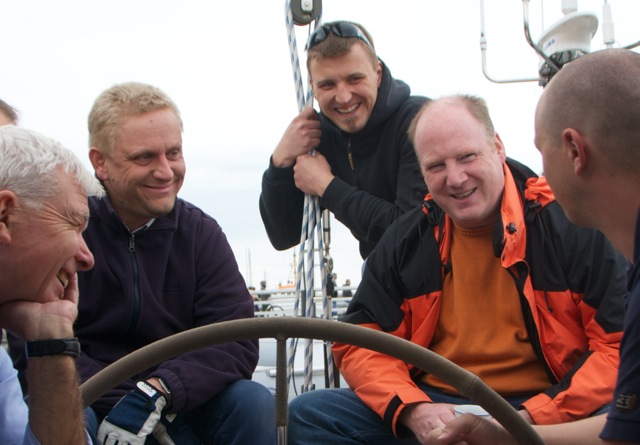 Båtsystem
Another product where Regina Laska has been used is to market the brand-new steam sauna by Båtsystem. The world premier of the sauna is on 24-26 May 2013 on the Hanseboot Ancora Boatshow in Neustadt close to Lübeck, where Regina Laska is being exhibited as well. The innovative idea by Båtsystem is to enclose half of the cockpit by means of a double layer cockpit tent. The compact Tylö sauna system is installed in the engine room letting out steam  through an elegant and discrete outlet in the cockpit.
Båtsystem produced a commercial video of it, which can be seen here.  The actors even dared to jump into the 9 degrees C freezing cold sea after a hot steam sauna!
The actors being filmed for the commercial video of Båtsystem