Ross Moncrieff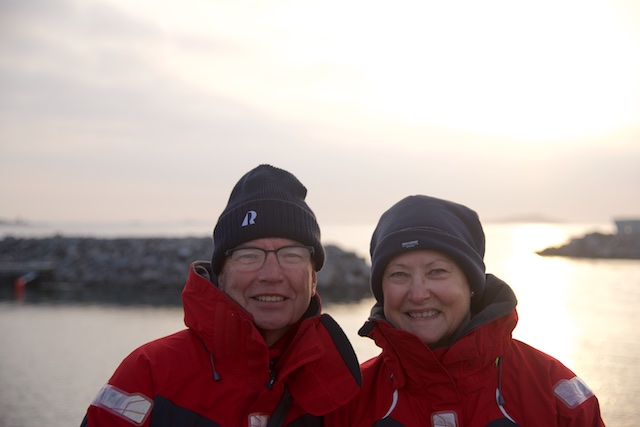 We have come back to sail with Leon each year for 5 years now, sometimes sailing more than one leg in a single year.  This in itself is a strong recommendation to sail on Regina Laska. Why do we come back so often?  
First up, the contrast between our sunny clime in Australia, and the often wintery landscape of Northern Europe is a great attraction.  This year was a case in point, sailing from Regina Laska's winter lodgings in Vindön (Sweden) to Cuxhaven (Germany).  The vegetation was still dormant when we arrived in Vindön, and shrouded in fog and mist.  Sailing the Swedish Archipelago was an eerie experience, and a new chapter in our navigational catalogue.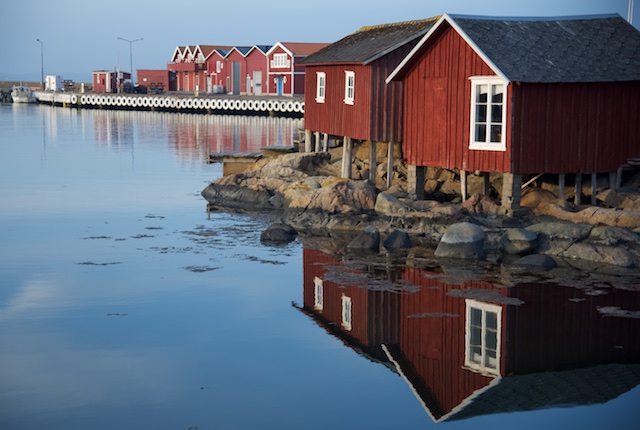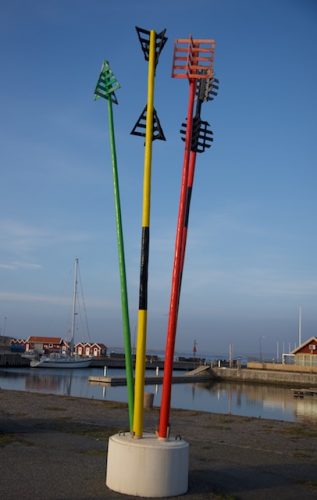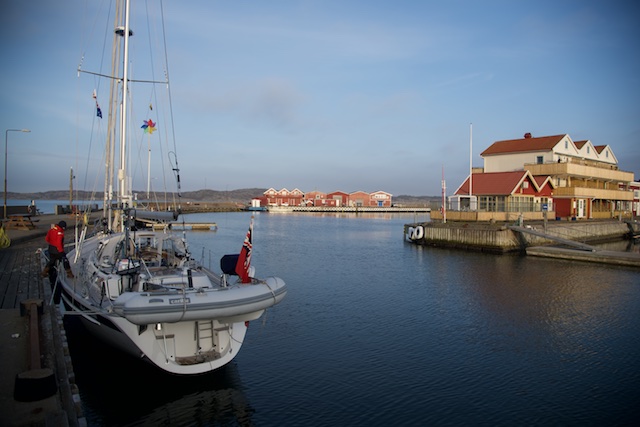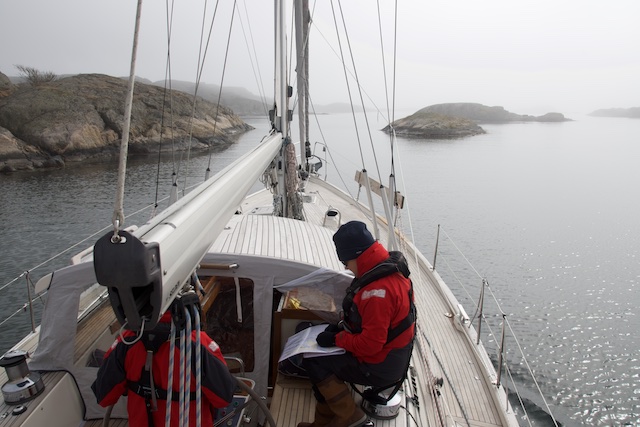 Inching along, with both radar and chart plotter working full time, plus a hand-cut sticky pointer on the paper chart, I now understand why Swedish navigators always have their charts in their hands!  Add to this the very real need to sound the horn every few minutes (sometimes more often, regardless of Colregs), is an other-worldly experience.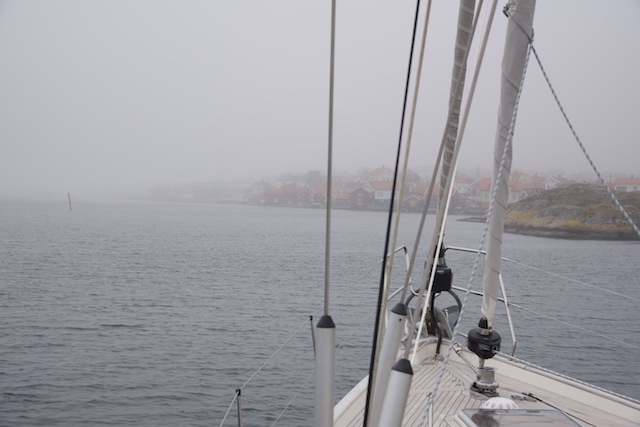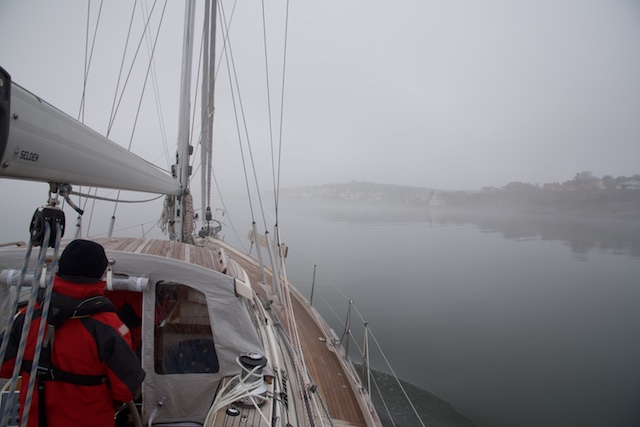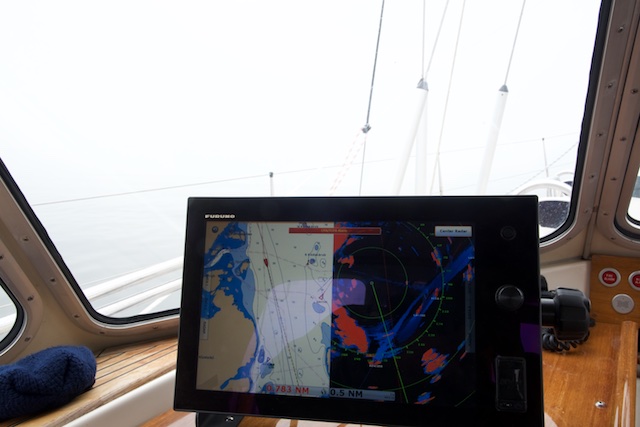 Of course, it was not all wintery sailing – there were a few days in full sunshine, and an ocean horizon, so that we could take sun-run-sun sights and plot our position with a sextant and reduction tables.  It is a real feeling of accomplishment to master this long standing art of navigation, and the results are extraordinary – within a few hundred meters of our high technology position!!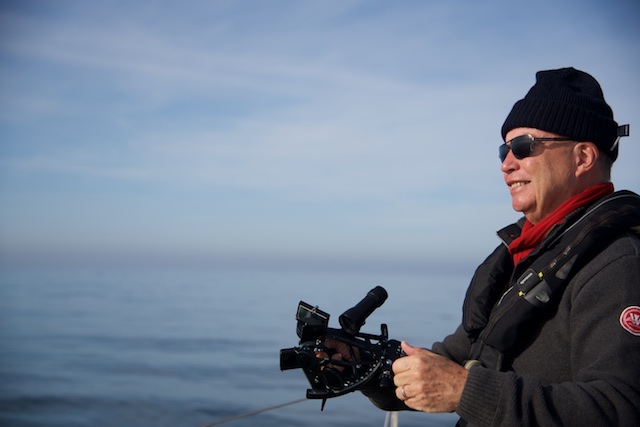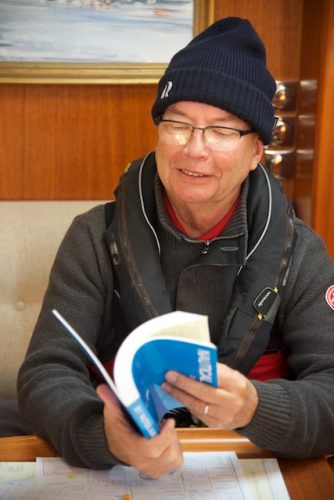 Then there is the comfort of Regina Laska.  Realising that Leon would be putting to sea for a shake-down cruise, we asked for only one item to be pre-tested: the heaters!  As always, the boat was very 'gemütlich', and a pleasure to journey in.
 The day spent motoring along the Kiel Canal (more correctly, the 'Nord-Ost Kanal') was a real joy, despite a bitter breeze in places and the need to hand steer throughout –  the cockpit provided a pleasant refuge from the elements all day.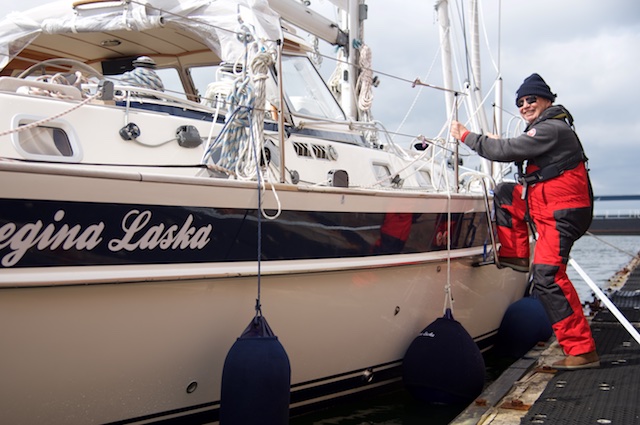 Finally, Leon has become a colleague over the years, so that now we are more friends who pay their way, than clients.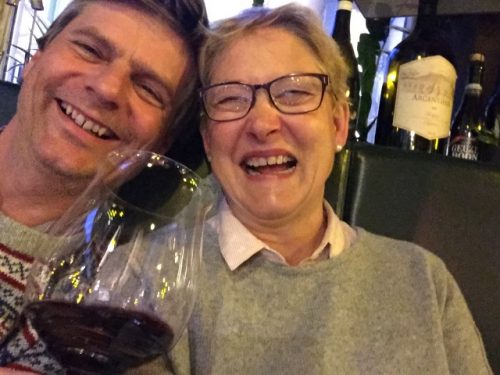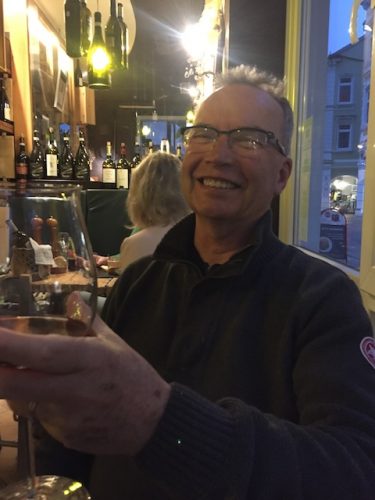 The leg is an adventure we share together, and what better way to do it than a shake-down cruise?  As always, I remain in awe of Leon's seamanship – he and Regina Laska seem to be a single entity at times, particularly when berthing in a tight spot, or pushing hard into a strong swell with a full complement of sail hauled out.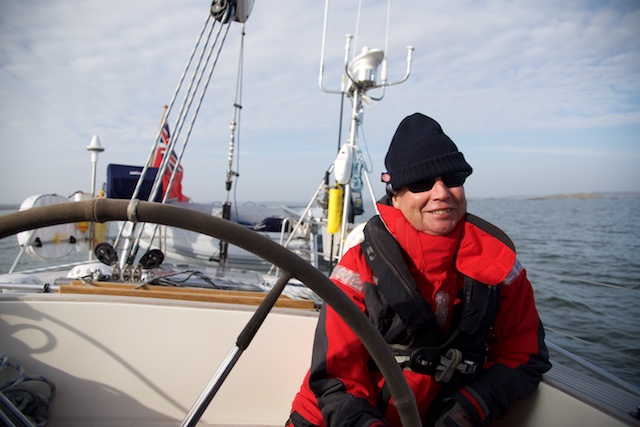 Once again, the leg from Vindön to Cuxhaven was a total experience, combining some sailing lessons, catching up on what other guests have been doing over the last year, cooking and eating delicious meals with their accompanying wines, visiting new and interesting places, and generally living life in a fulfilling way.
Vielen Dank Leon!!
.
Ross Moncrieff, Australia, joining Leg 1-2018 from Vindön, Sweden, to Cuxhaven, Germany