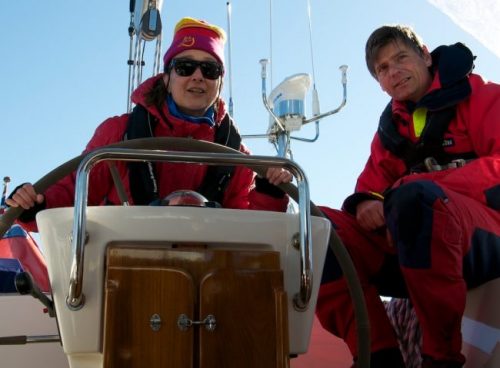 .


.
  RYA is the most respected sail training organisation in the world
2,500 RYA Training Centres in 44 countries, 22,000 instructors and 155,000 participants each year says a lot about how renown the RYA is internationally.
.
The RYA is international and different 
The RYA system is different to most national certification systems. Many countries offer mainly theoretical, quickly obtainable "driver's licenses" for boats.  This might give the false and possibly dangerous impression that after completion of such a national certificate, boaters would be eligible to skipper a boat or even charter a boat "anywhere".
While technically some charter companies actually do allow bare-boat charter with no more experience than having such a certificate, I find it highly misleading. To think that just because some greedy charter companies allow gullible people to charter their boats would be proof enough that you would be an "authorised skipper", is nothing else but dangerous. Would you like to jeopardise  your family's safety by taking them out at sea with inferior practical training? And would your family trust a skipper with no more experience and skills than having studied signs and rules, possibly accompanied by a short excursion at sea?
This is why the RYA certificates are so highly regarded anywhere in the world. RYA courses are hands-on! Much less theoretical and highly practical, concentrating on hands-on boat handling, skippering and seamanship. Theory comes live and much more understandable, when you live on a boat while doing your course. You might have the legal right to use a boat in your country by means of your local certificate, but if you have the slightest respect for the sea, I suggest you trust the RYA to guide you to become a trustworthy, safe and respected skipper.
As a knowledgeable sailor, your crew will trust you and enjoy going sailing with no anxiety.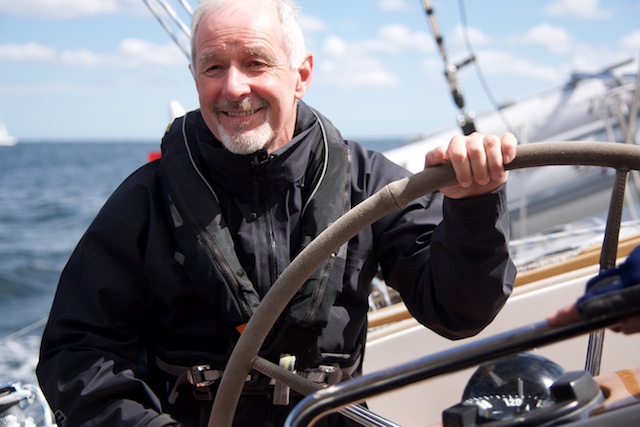 RYA sail training on Regina Laska 
Let the RYA and Regina-Sailing guide you though the process of becoming a respected and knowledgable skipper.
The overall goal for Regina-Sailing is to guide and coach students all the way from their current level, possibly starting with some coastal sailing, continuing via extensive offshore mileage and experience building to finally reach the pinnacle of cruising: the highly respected RYA Yachtmaster Certificate.
Anxiety is definitely something that is avoided on Regina Laska and the offered venues and sail training legs have been chosen with great care to offer suitable sail training for everyone!
Regina Sailing offers learning in a relaxed, comfortable and pleasant atmosphere where any question can be asked without inhibition. Therefore, on Regina Laska, students typically learn faster and more profound than on many other similar courses. Last, but not least, life-long friendship is often formed between the students during many of the courses.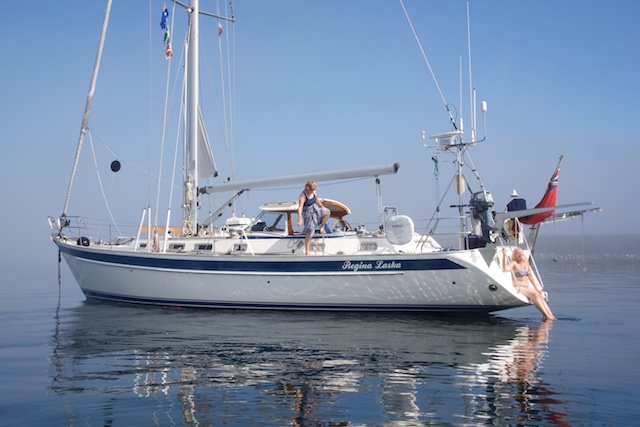 The right boat for the right dreams 
When undergoing sail training, why not comfortably on a one of the finest yachts in the world, or, to quote Yachting World while test sailing the HR46, "…the boat best-designed and equipped to sail long distances comfortably".
But not only comfort and style is important, at Reginasailing, we are proud of our state-of-the-art Safety Philosophy!
We are offering sail training explicitly targeting the increasing number of sailors who plan to buy or already own a comfortable and well equipped cruising boat and therefore wish to be trained in a similarly sized, comfortable and well-equipped boat. Many even have far-reaching blue-water dreams.
Some wish to first find out if cruising would be something for them and appreciate an RYA Yachtmaster Ocean Instructor who has done extensive offshore cruising as well. The comfort found on a seaworthy, stable Hallberg-Rassy 46 is especially appreciated. Many join the various sailing legs as couples, wishing their spouse to feel comfortable and safe, so the cruising dream of one becomes the joint dream of them two!
Welcome aboard!