Thomas Mühlberger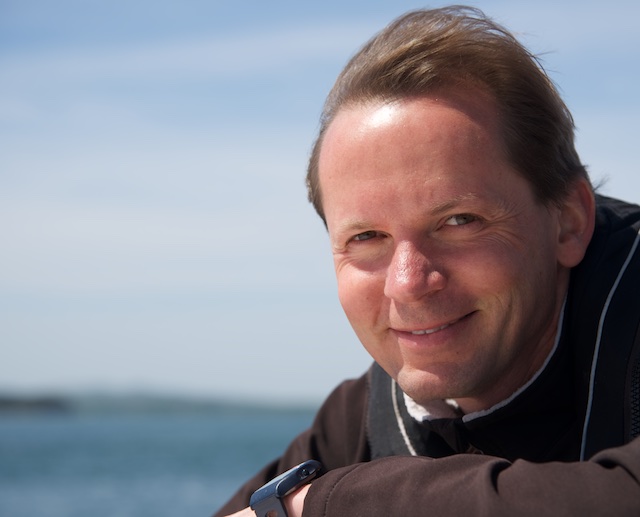 After some years of sailing experience in several countries in the Mediterranean sea I wanted to extend my experiences and skills by sailing in a tidal area and getting some kind of ocean feeling. So I was lucky to be able to sail with Leon and three other very nice sailors from Lymington (UK) to Kinsale (IRL). And it was really a week that contained everything I had hoped for!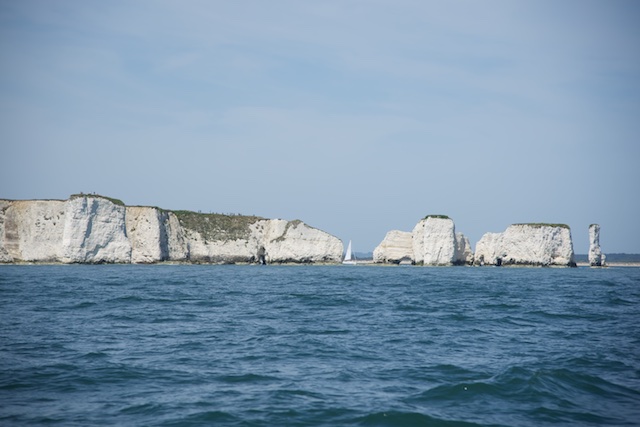 Starting in the Solent with fantastic wind and a nice current from behind we sailed more than 10kn over ground passing the Needles on our way to Land´s End. An overnight leg along England´s south coast with quite some traffic clearly showed how helpful AIS and radar are.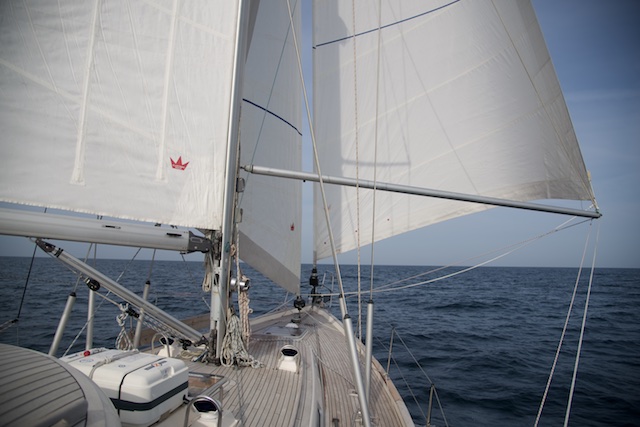 A nice and sunny stopover at the Island of Scilly, where we found a great anchoring spot, was also part of the trip as some berthing training in Ireland during a grey and rainy day.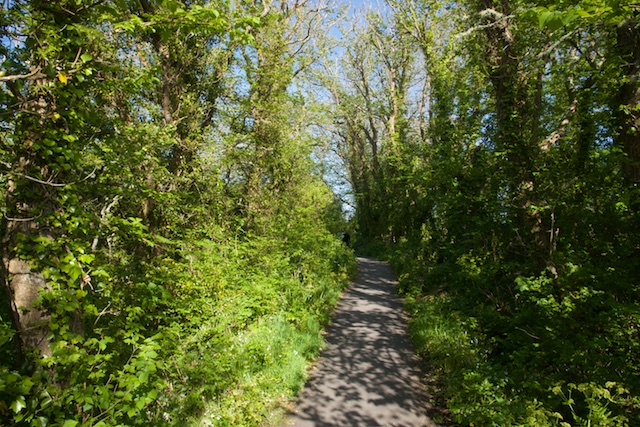 Sailing from the Islands of Scilly to Cork into sunset with a rolling sea and no other ships gave us very peaceful moments and some sort of ocean feelings which I was looking for. But thanks to moderate winds and Leons magic ability to cook great meals even when the vessel is constantly rolling from one side to the other there was nothing to miss during those hours of loneliness.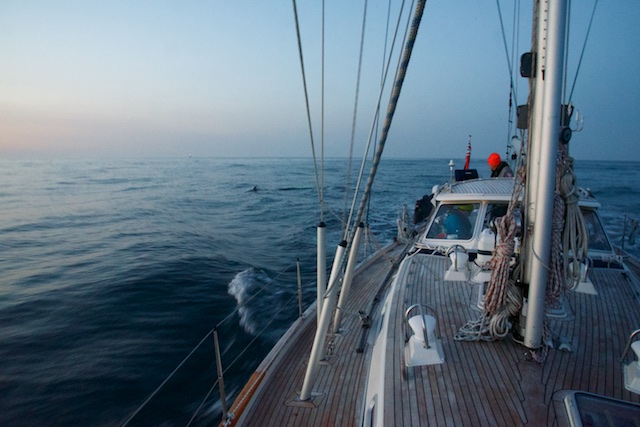 After the more adventurous part of the leg the more relaxing one started, but still with some excitement. I had never passed a harbour entrance before, showing no more than  1m of water depth on the chart! Without damaging Leons highly sophisticated equipped "home" we made it! It was all thanks to our thorough tidal calculations and getting it right (and there is no second chance! If you get it wrong, your on a rock or in the mud if you are lucky!).
But all this would not have been as comfortable as it was if Leon would not have created this pleasant atmosphere on board including the delicious dinners he created and also the interesting and often funny conversations with Anne, Sasha and Carl-Axel.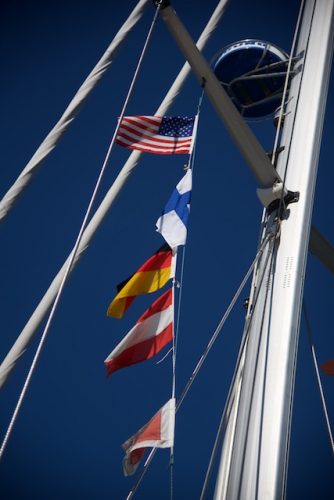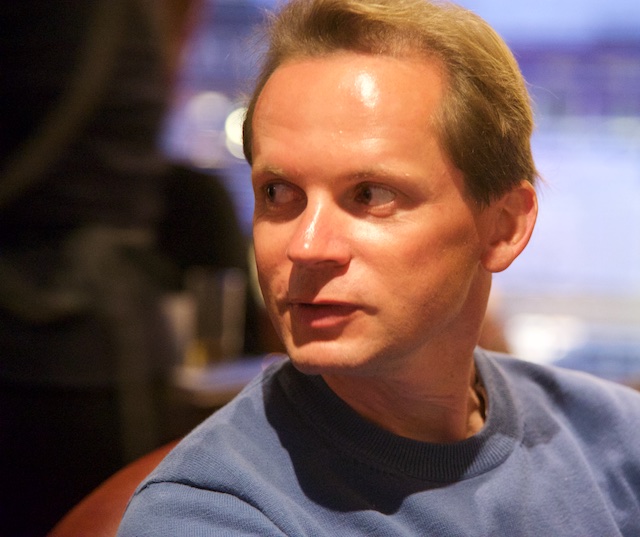 Thank you all for this great week.
Thomas Mühlberger, Austria, crossing the Celtic Sea on Leg 3  2018 from Lymington (UK) via Scilly Islands to Kinsale (Ireland).