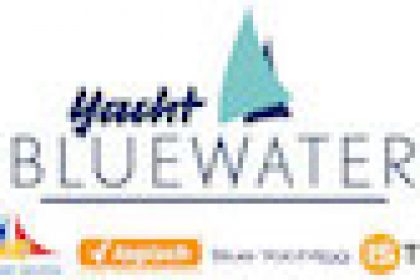 On the week-end of 10 – 12 June 2016 the German yachting magazine YACHT will hold a Bluewater seminar with hands-on workshops and a small specialized exhibition in Warenmünde, Germany.
I will be flying in from Brittany in France, where I will be berthed between two sailing legs. This seminar held in German is targeting bluewatersailors-to-become and the sophisticated programme allows a large variety of topics to listen to or activities to participate in. You can learn anything from splicing a rope over diesel engine repairs to sowing a wound.
I will be holding two talks on the main scene: On the Saturday 11 June, I will hold a talk about "The Competent Crew – what bluewatersailors really need to know". I will give a 45 minutes overview of what skills you might want to obtain before you start cruising and what you can learn along the way. It will all come down to common sense and that courage is the main obstacle to go, by far surpassing any other skill you might think of.
The second talk is about "The Atlantic Circuit". I will talk about how to plan and what routes are available for a one year sabbatical from Europe to the Caribbean and back. This highly popular route takes just over one year I will, of course, talk about my own experiences when I did the same with my family some years back.
All talks and workshops are held in German.
For more information and signing up, please visit Yacht Bluewater.