Leg 3a/2020
20 – 25 May Lymington to Lymington. RYA Day Skipper Course in The Solent
This leg is an intense, yet very pleasant, sail training course to learn the basics of sailing leading to the RYA Day Skipper Certificate. The goal of the course is that you can take a yacht during daylight from and to a known port under benign conditions.
It's a unique opportunity to do this kind of sail training on a fine Hallberg-Rassy 46, and we will jointly take care of our fine yacht and learn how to handle a 20 tonnes boat under all sorts of conditions. Boat handling and a lot of manoeuvres will be practiced under sail and under power. Practical navigation forms an important part of the course, and so does safety.
It will help a lot if you first join the theory course on Malta. You will become well prepared in all the theoretical subjects. We can thus concentrate on the practical side of seamanship and manoeuvres. If you have no possibility to join the theory course, should, at least, work through the excellent book by my friend Tom Cunliffe: The Complete Day Skipper.
We will not make much distance and probably remain within The Solent and concentrate on hands-on sail training. Having said that, we will, of course, have the well-known atmosphere onboard and visit one and the other pleasant pub and restaurant, which there are plenty of in The Solent!
Price: EUR 2,185 per person including all food consumed onboard, harbour fees, diesel etc.  plus visits to restaurants and pubs.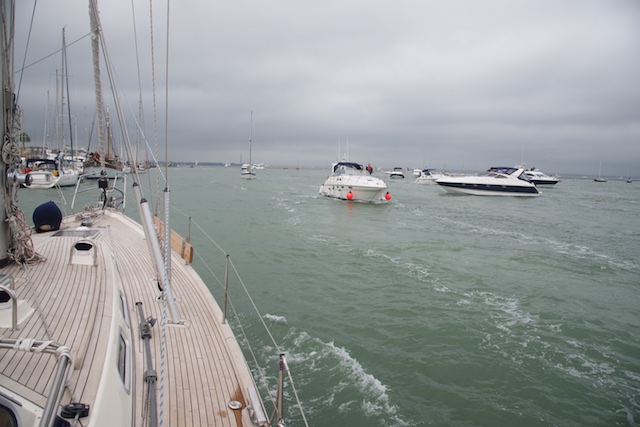 Welcome to an intense and very worth-wile sail training week onboard Regina Laska in The Solent!