Hanseboot Ancora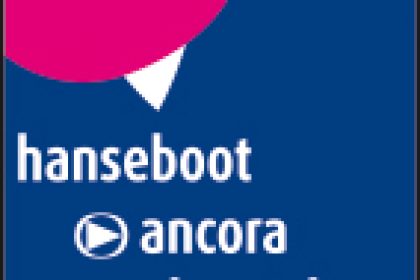 Great success at Hanseboot Ancora
Regina Laska was shown to the public for the first time
Despite the rainy days, the recent Hanseboot Ancora Boatshow in Neustadt  was a great success! I would like to thank everybody who made this possible. Many had already heard of Regina Laska and came explicitly to see Regina Laska all the way from Sweden in the north to Italy in the south.
Despite the fact that it was raining cats and dogs two of the three days, I had constantly interested guests onboard. The party onboard on the Friday night continued many ours after the closing hour at 18:00, using the barbecue for the first time and testing the sauna long after midnight.
Visitors were so impressed by the refurbished woodwork under deck so that they had a competition to try to find the old holes and scratches, but they did not find many! The new teak deck looked wonderful and the new upholstery gave a fresh and new look. The boat gave a spacy impression thanks to the wonderful lighting onboard.
The engine room got numerous positive comments and many wanted to look at the new TZtouch by Furuno to experience it in real life (rather than in demo-mode at an exhibition).
But one thing is for sure: The main attraction was the sauna! Many came purely to look at that "crazy invention" and while onboard, had a chance to look around and see all the other features, from the nav-system to the activity oriented lighting system.
The editor in chief of the leading German publication YACHT passed all the other exhibited yachts to come straight to Regina Laska. He had heard of her and wanted to see the outcome by his own eyes. He was not so little impressed!
On Sunday, when the show ended at 18.00, I thought I would get some quiet time to clean up the boat before my first yachtmaster students arrived, but the crowed continued to come. The Comfortina yard came after the show in order to see the lighting on Regina Laska and wanted to have the same on their new boats and then more people come to chill out onboard Regina Laska.
I had a great time and would like to thank everybody who made this possible!
Below some photos of the show.